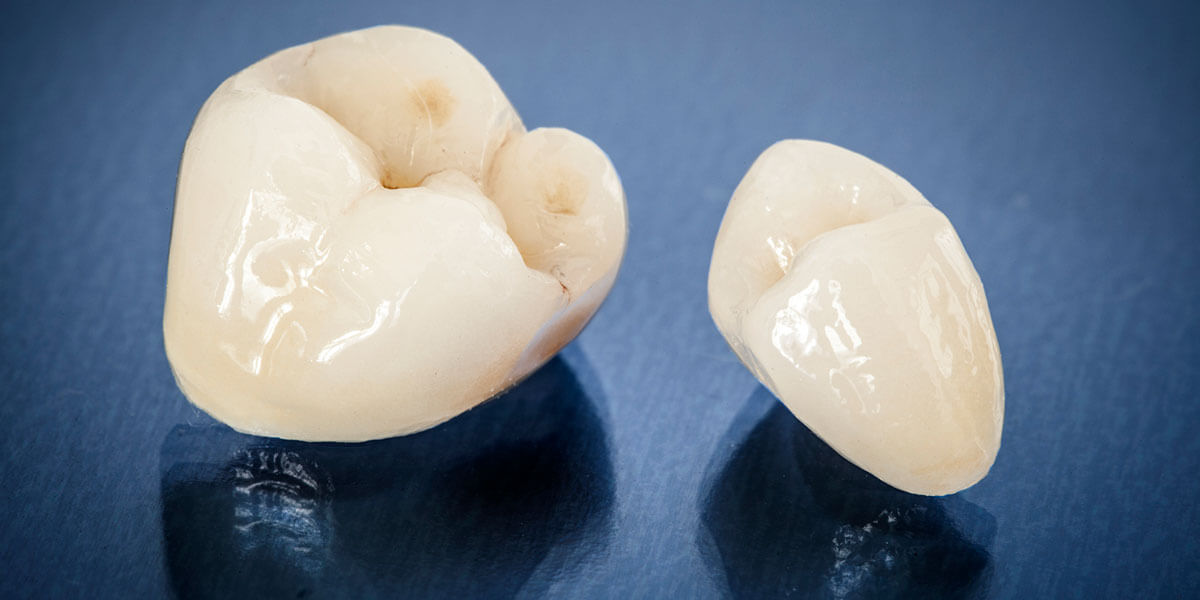 ---
If a tooth has more extensive decay, a dental crown may be the ideal aesthetic and functional restorative solution.
---
If you are missing teeth or have teeth that are severely damaged, a crown may be able to help you regain a healthy smile. This restoration is extremely natural-looking and help to eliminate the discomfort associated with missing or badly damaged teeth.
Crowns are custom-made tooth replicas that are placed over damaged teeth to restore their strength and appearance. With conventional crowns, a metal base is used to secure the restoration to the damaged tooth. Over time, the base can create a grayish hue around the gum line as the gums recede. To avoid this problem, we offer all-porcelain crowns at our office. These modern tooth replacements are free of any metal bases, so they provide our patients with natural looking smiles even if their gums recede.
---
Porcelain Crowns
---
Crowns are custom-made tooth replicas that are excellent for restoring the appearance of damaged or decayed teeth. Crowns can also be used to replace teeth that are malformed or misaligned.
In order to place a crown, the dentist first reduces the size of the damaged tooth, then carefully places the crown over the tooth and uses a powerful adhesive agent to secure the bond.
A traditional crown consists of a tooth replica that is attached to a metal base. This base helps anchor the crown onto the tooth. The drawback with this type of crown is that, over time, the metal can begin to show through the gums and produce a dark line. For this reason, we use all-porcelain crowns. These restorations contain no metal compounds, which allows them to diffuse light all the way to the top of the tooth for an extremely natural appearance.
Because they do not produce a gray hue around the gum line, all-porcelain crowns provide our patients with beautiful, natural looking smiles. In addition, they add strength to damaged teeth and can even be used to replace conventional metal-based crowns. For more information about the benefits of all-ceramic restorations, please contact our office today.